From The Super Flash Bros comes "
From Beyond
", which offers a chance to toy with the very nature of time and space, and smash stuff on a stylized Earth.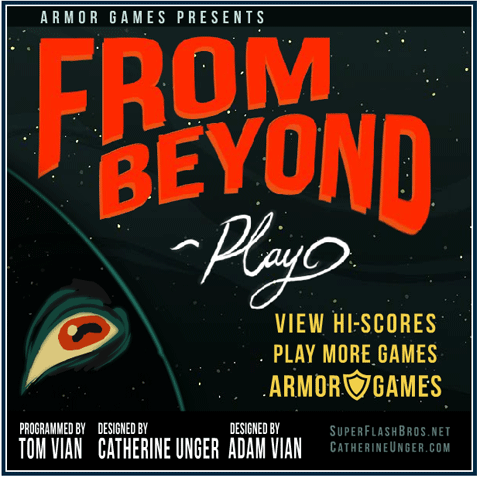 Put together over a weekend by Catherine Unger and Tom & Adam Vian, it's a simple Flash game available at Armor Games and on the developers' site. It's aimed at anyone who has ever wanted to step into the shoes of a Lovecraftian other-worldy horror, and inflict a series of catastrophes onto the human race. This game provides such people with a healthier way to act out their dark fantasies. (And if you've ever seen Ninja F's Yog-Sothoth cosplay outfit, you'd know how wrong those fantasies can go. Think tentacles and the insane gibbering of a million broken souls. But mostly
lots
of tentacles.)
From Beyond is well designed with smooth controls and intuitive, logical physics. Surprisingly polished for a weekend project, From Beyond takes all of two or three minutes to play, but you can easily sink half an hour into it while trying to better your score.