2010 Golden Sausage Awards
Metroid: Other M
System: WII | Release: 2010
Although it's not a game that your significant other will be dying to play, Metroid: Other M tells a story that the ladies are certain to love.
In this Metroid installment, Team Ninja works to define the character of Samus Aran in a way that's never been done before. By telling a story riddled with bad Japanese dialog, and worse acting...Metroid: Other M should have been an outright flop. But it isn't! Why? Because the gameplay is fun, and the story is women's powered enough to keep even the sternest of the honies satisfied.
Toss in the fact that upon completion of the game, the entire thing can be played back like your watching a two hour movie...I would be hard pressed not to give this one the
Bronze Golden Sausage : Va-Jay-Jay Prime
.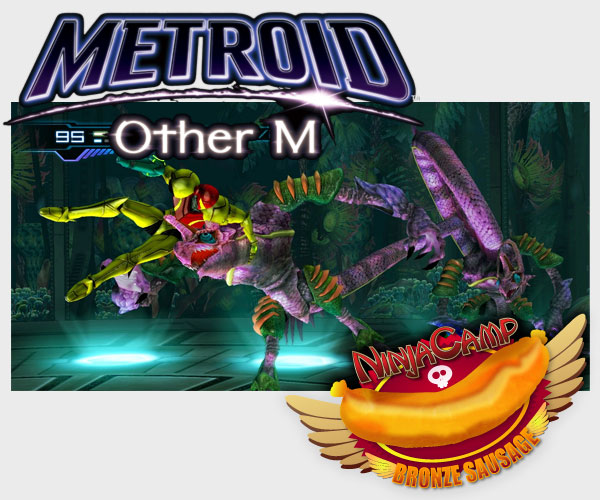 Kirby's Epic Yarn
System: WII | Release: 2010
Cute! Super Cute! OMG...CUTE! Yeah, that's what your lady friend is going to be yelling as she plays Kirby's Epic Yarn.
Kirby's Epic Yarn is a game designed from the ground up to ooze cuteness, and lady-playability. The game features a nice two player mode that doesn't impede upon the single player experience, along with a girl favorite...almost no difficulty.
Add two servings of collecting pointless items, and a dash of house decorating and you've got yourself a real va-jay-jay experience.
Best of all, it's entertaining for the mens too. OMG So Super Cuddly Cute! That's why Kirby's Epic Yarn wins the
Silver Golden Sausage : Va-Jay-Jay Prime
.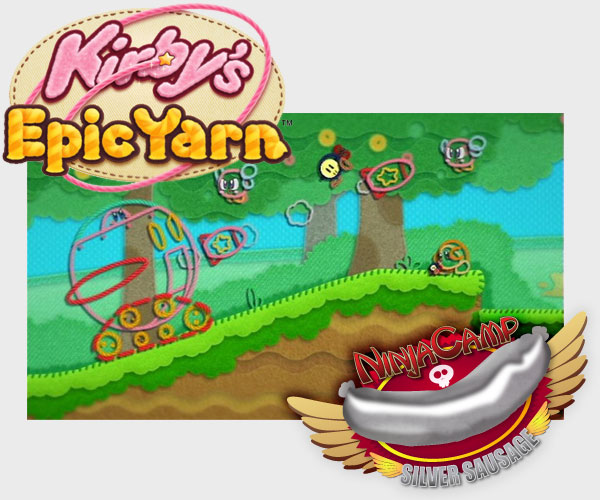 Uncharted 2: Among Thieves
System: PLAYSTATION 3 | Release: 2010
If my fiancée is any indication, the Uncharted series is the best thing to come to a va-jay-jay since my wang!
Featuring stunning visuals, epic story-lines and interesting puzzles, Naughty Dog's Uncharted 2: Among Thieves has everything needed to entertain the gamer and his bride.
Especially interesting is the fact that the ladies even like the multi-player online. I put a good 10-20 hours in, all the while my fiancée sat and enjoyed. I think it must be something to do with Nathan Drake's rugged good looks.
If you're looking for a nice way to say "Baby...I'm playing PlayStation tonight, and you will NOT be bitching about it" Uncharted 2: Among Thieves is your game. Because of this, Uncharted 2: Among Thieves wins the
Gold Golden Sausage : Va-Jay-Jay Prime
.