2010 Golden Sausage Awards
Super Mega Worm
System: iOS | Release: 2010
Starting off what is certainly everyone's favorite category, we have a little iOS game from Deceased Pixel called Super Mega Worm. Based on the title alone, you know you're in for a wild ride.
Super Mega Worm puts you in the drivers seat of a gigantic, ever growing, Super Mega Worm that's bent on the destruction of humanity. The game borrows it's styling and sound effects from the NES era, and it exceeds all expectations when it comes to fun factor.
Using the iOS Game Center, Super Mega Worm provides full-length potty-time entertainment. I assure you, you'll have to produce your very own Super Mega Worm should you desire a spot atop their high-score list. It's not for the feint of heart.
Amid cry's of "No...My Baby!" and plentiful explosions emerges the sure fire winner of the
Bronze Golden Sausage : Ultimate Pooper
.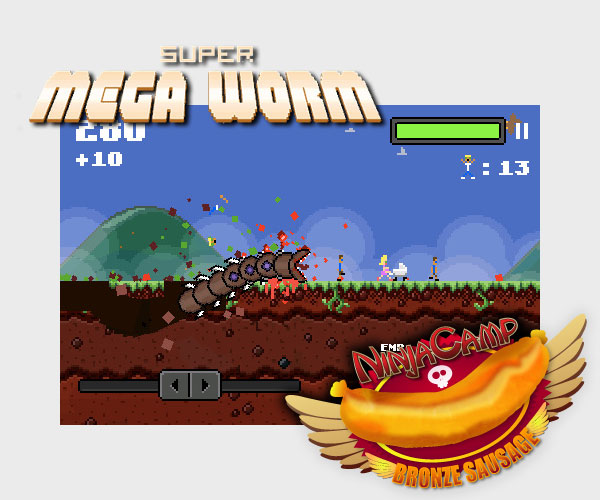 Infinity Blade
System: iOS | Release: 2010
On it's surface, it's the best looking iOS game to date. In the meaty center, it's a fantastic approach to "touch gaming" and all around mobile entertainment. Epic/ChAIR Entertainment's Infinity Blade will lead you on a repetitive journey through the Epic Citadel that you won't want to put down.
Infinity Blade puts you in the role of a humble warrior destined to die by the hand of The God King. Using elegant swipe based swordplay, you proceed through fight after fight, collecting all sorts of power-ups along the way. Ultimately, The God King is going to kill you, and take your soul...but honestly, the game is so good you won't even care!
With every death, comes a new life in the form of your character's 18-23 year old offspring whom, much like Sisyphus, is condemned to repeat the same task over and over again. Trust me, for some reason this is fun.
This game has raised the bar for the entire mobile gaming industry. Instead of pushing out a tech demo (like Rage HD) Epic and ChAIR produced a new standard for mobile gaming. Because of this, Infinity Blade is honored with the
Silver Golden Sausage : Ultimate Pooper
.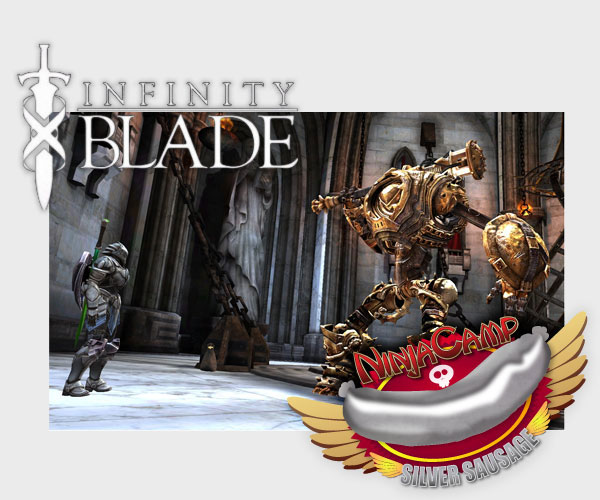 Cut the Rope
System: iOS | Release: 2010
If you're looking for a game destined to extend your bathroom pleasure, look no further than ZeptoLab's Cut the Rope.
Cut the Rope is a cute and addictive puzzler that's certain to provide hours of entertainment for all ages. The goal is to simply deliver the candy to the Om Nom as fast as possible. The challenge is that all sorts of ropes, bubbles, spiders, etc. get in your way.
The game integrates with the iOS Game Center pitting you against the rest of the world in terms of time and success. Additionally, ZeptLabs has been pumping out free additional levels ever since the initial release.
Cut the Rope oozes style and polish, and certainly deserves this year's
Gold Golden Sausage : Ultimate Pooper
.