Well, I've made it as far as the press line. Basically, a long line filled with people who smell like they just ate shit.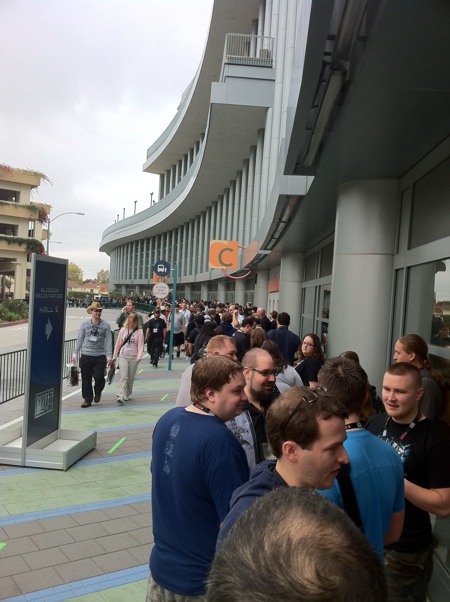 It also is the "special needs" line. Which apparently means "too fat to walk" at BlizzCon 2010.
Let's hope AT&T doesn't drop the ball on my Internet connection once I get in.
Update: oh shit! I think the line is moving! I can't wait to get some OJ at the Kraft Services table.
Update: A dude with hair down to his ankles just walked by. Tried to snap a pic but he was too quick.
Update: People in chicken costumes and a girl with her whole ass hanging out. Guy in front of me still hasn't brushed his teeth. Hopefully Ninja J can snap some pics.
Update: They just unleashed the general population and they are screaming and sprinting to the doors. Idiots.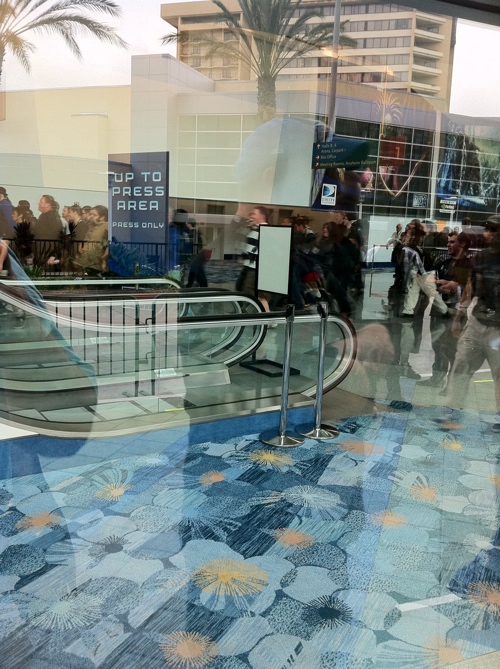 It