I'm pulling a late night, trying to get NinjaCamp ready for BlizzCon 2010. Then it hit me, in four short days I'll have Jack Black and Kyle Gass right in front of me...hopefully signing one of our sausage based fliers.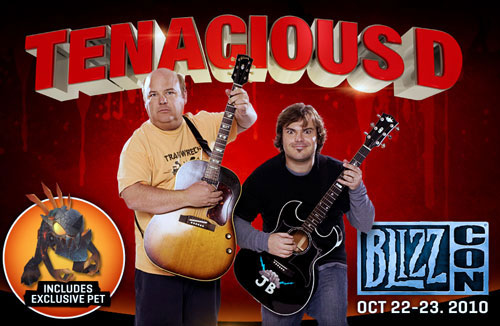 You might not think Tenacious D is a good choice for BlizzCon 2010, but that would make you wrong!
I'll be doing cock push-ups the rest of the night in preparation!