The voice just spoke!
I'll try to get as many picture as I can. Might have to post them afterward due to AT&Ts inability to handle 10 iPhones in the same room.
Update: Oh shit! Dekard Cain just spoke. Expecting Diablo 3 to be the focus. That confirms it I think.
Update: Lights down
Update: Showed a game montage. Gary Platner is speaking.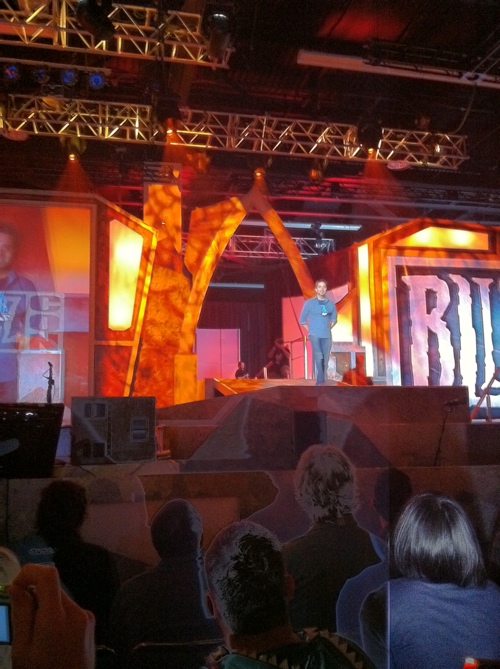 Update: Morhaime is out.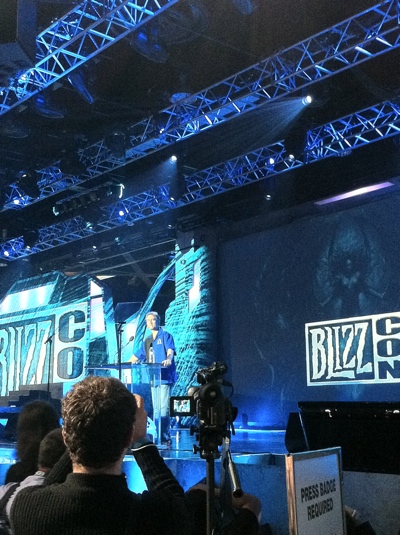 Announcement: Releasing custom Starcraf 2 games using the map editor. Sounds like totally different games using the existing engine.
He says they donated 1.1 mil to make-a-wish via the panderan pet.
Announcement:
Releasing a new moonkin pet for charity. Auctioning off old server hardware? WTF.
Update: Making double rainbow jokes. Not very funny but I guess he is trying.
Update: Showing year highlights.
Update: Music is loud. My ears are hurting :)
Announcement:
Cataclysm can be pre-ordered online from Blizzard. They are steaming it I guess.