I just had to take a moment to rant a little about all of the negative reviews for Castlevania Harmony of Despair.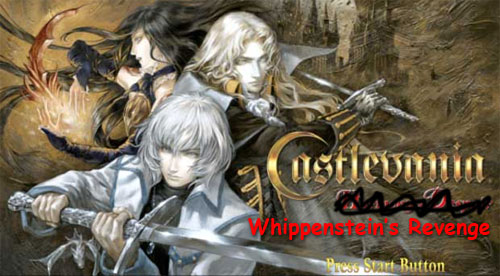 Frankly, other than having yet another stupid ass title (which I clearly improved), and a cast of androgynous mens with their big whips, the game is pretty fun.
Judging by the reviews I've read, I was about to skip on the purchase all together, fortunately a few of my fellow ninjas convinced me otherwise. Now I frequently find myself in a multiplayer Castlevania orgy. You know, just walking around in my loin cloth, whipping everything with my
penis
…I mean whip.
Anyway, it's a good game. Don't let the lesser video game sites get you down. Take it from a ninja who
REALLY KNOWS
his Castlevania!