It's taken me half a fucking lifetime to get all of this shit together...but the 2009 awards are here! Like the Oscars, these babies are a little later than the actual end of 2009, but that is what makes them so special!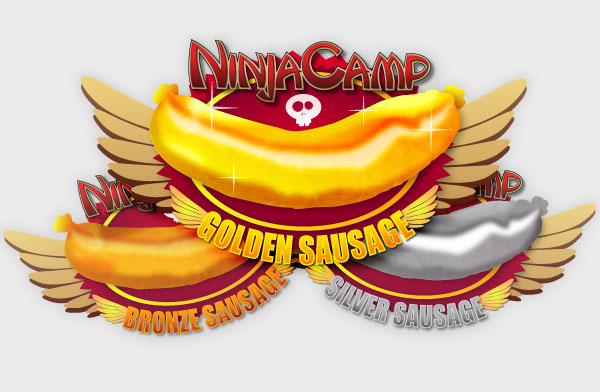 These coveted awards are desired by many, and awarded to few. They aim to commend the best of the best for any given year.
Unlike other
shitty
year-end awards, the Golden Sausage does not require the title to have been released during the year in review. Rather, NinjaCamp's crack team of video game experts simply must have played the game during the period. This is just one of the rules
discussed at length
in our
rules document
which you should
read now
...go ahead...I'll wait...any
link
is fine.
Furthermore, we can't just go around slopping Golden Sausages on everyone, thus we need a system of
categories
in which to properly honor our favorite games of the year. These simple categories,
Game of the Year
,
Ultimate Pooper
,
Va-Jay-Jay Prime
,
Retro Revival
and
Fresh Beef
, are again detailed on the linked page.
Now that all of that bullshit is out of the way, we can get right down to it! Join us in congratulating all of this year's Golden Sausage Winners!