So you like StarCraft? And you want to play StarCraft II? Well thanks to NinjaCamp, you just might be able to...
You see, we've got a StarCraft II beta key laying around, and we're just itching to give it to one of our loyal ninjas. All you have to do is prove that you're
The Greatest American Korean
.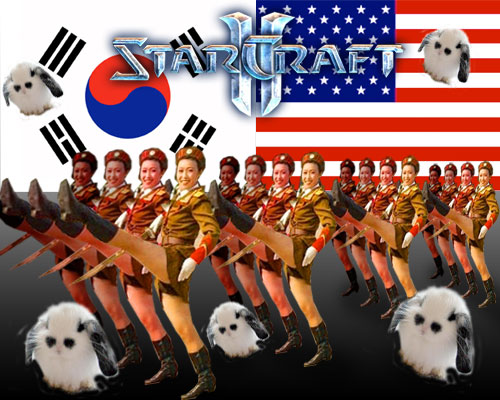 Honestly, we don't give a fuck what you do to prove it...just make sure it's funny, and that you don't care if it gets posted on the site (which it will).
We'll be picking the winner
Wednesday, April 7th
Wednesday, April 14th
and one lucky reader should be signing in to StarCraft II later that evening. To be eligible, submit your entries to
contest@ninjacamp.com
no later than
Monday, April 5th 11:59pm MST
Monday, April 12th 11:59pm MST
.
No raw video files please!
We'll only be looking at links to videos/images or attached image files. So don't screw it up!