In-line with our efforts to completely whore ourselves out, we're rolling our latest t-shirt creation, the "
St. Patty's Day Massacre!
"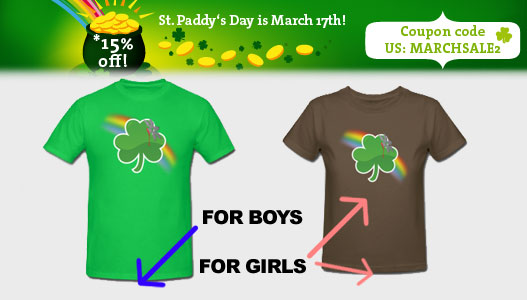 This fine ass piece of cotton features a rainbow, shamrock and a ninja star (indicating something went really wrong at your St. Patrick's Day party).
It retails for the amazing price of $17.49, but if you act
RIGHT NOW
we'll knock %15 off of your entire order!
(Totaling $35.00 or more. Must live in the US. No returns, refunds or IOUs. All sales are final. Tshirt glows green if my dixie wrecked.)
How can you pass this up???