2010,
The Year of the Salami
is finally upon us! All praise
The Great Kielbasa
!
OK, enough fucking around! It's time to get down to official business. The Golden Sausage Awards are almost here, and there's no time to be tenderizing your meat.
What are The Golden Sausages you ask? Well, they are
only
the most prestigious awards in all of gaming!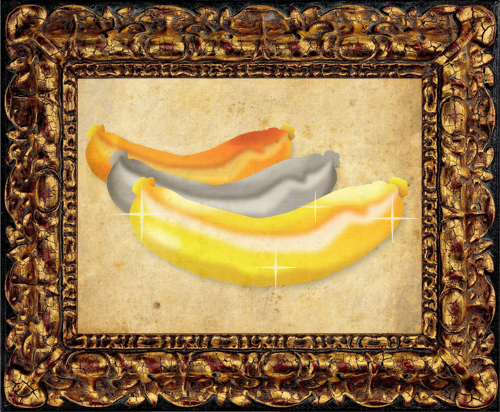 These awards, depicted here in Leonardo De Ninja's 1454 masterpiece "Dei tre Salsiccia," are the cornerstone of the video gaming industry.
You see, throughout the year we play every game we can get our filthy hands on. This enables us to contribute to
the
master list of game rankings. This list, written in giraffe blood, bathed in the juice of one thousand kielbasa and viewable by only
NinjaCamp's Elite Opinion Clan
is the definitive source of annual game ranking.
Other companies try to tell you "Blah Blah...here are the best games of 2009...I'm so fucking great...My list is so correct." However they are sorely mistaken. For you see, our list is
BATHED IN THE JUICE OF ONE THOUSAND KIELBASA
! (Suck on that
IGN
)
Anyway...this all-knowing, all-seeing, all-smelling list will spew forth NinjaCamp's Golden Sausage honorees for 2009!
Stayed tuned for this momentous occasion.