You know, it's been quite a
while
since I've talked about company business with you Ninjas. My guess...you're
dying
to find out how NinjaCamp's
four step plan
is working out.
Long story short, we're not millionaires yet. I know...shocker right? We are however willing to make this company successful or
die trying
!
Because of our "nuts in the soup" style tenacity, I'm here to announce NinjaCamp's first ever ad campaign! We're calling it Project Hamsicle, and it's going to blow your socks off!
Unlike some
other companies
, who are so busy rolling around on top of a pile of money that they can give their games away for free, NinjaCamp is actually raising the cost of our merchandise. That's right! Starting today, we're bringing our jealousy and angst directly to the consumer by jacking all of our t-shirts up one cent!
Project Hamsicle aims to give the finger to all of the people who have yet to support us. How will Hamsicle do this you ask?
BANNERS!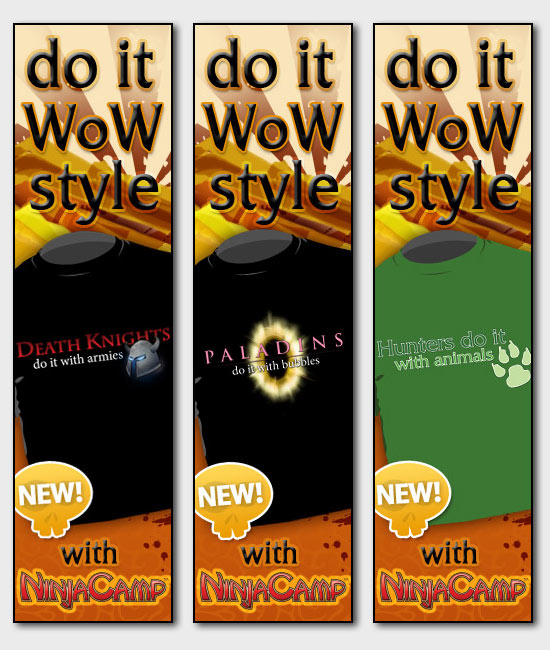 Ummm Hmmm...SUCK IT! We know how much our demographic hates advertising, so we're launching a full scale assault on them with these first three.
Now you might be saying "this really isn't that insulting?" That's why I wanted to make sure you knew that this is only the first step of Project Hamsicle. Step two starts to incorporate our patented
Babyvertising
then it's all down hill from there!
Prepare yourself! MWAHAHAHAHA...