I just wanted to take the time out of my busy schedule to post this alert. Wolfenstein, a game based entirely on Nazis, may contain Nazis! I know this is a shocker…so try to settle down.
We all expected the latest Wolfenstein to be about puppies and ponies, but surprisingly Activision Blizzard felt the need to make the story revolve solely around Nazis.
When asked for comment, Activision Blizzard Press Relations simply stated "Frankly we're shocked that everyone expected a Nazi-less Wolfenstein. I mean, it's Wolfenstein! Didn't the first one end with Hitler?"
In an effort to control the public outcry, Activision Blizzard will be
recalling
all copies of the game to replace Third Reich symbols and terminology with either puppies or ponies.
Upon further review, the
ESRB
has decided to adjust the game's rating accordingly. The game will now bear the "E for Everyone" rating as the content has changed. When reached for comment the ESRB stated "How can you rate a game covered in puppies and ponies any harsher? We were contemplating the Early Childhood rating, but I think at least one of those ponies is hung like a zebra."
Fortunatly NinjaCamp.com has exclusive in game footage of these new edits: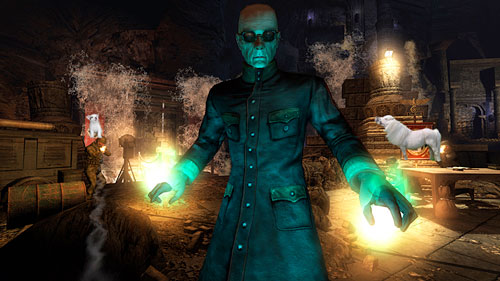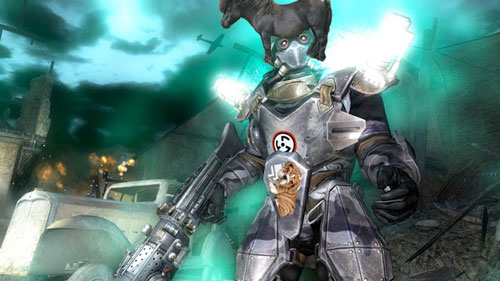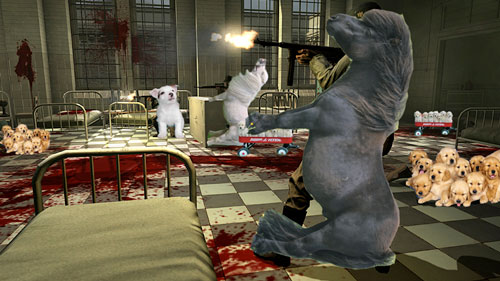 I for one think the graphics are amazing! You can hardly see the changes. Additionally, with all of these puppies and ponies, I think this title is perfect for young and impressionable children.
I can only hope the future will bring even more Nazi-less Wolfenstein games!